Categories
Discover the Samsung Galaxy Buds Live: Unleash the Power of True Wireless Earbuds
Posted on July 1st, 2023 09:37 PM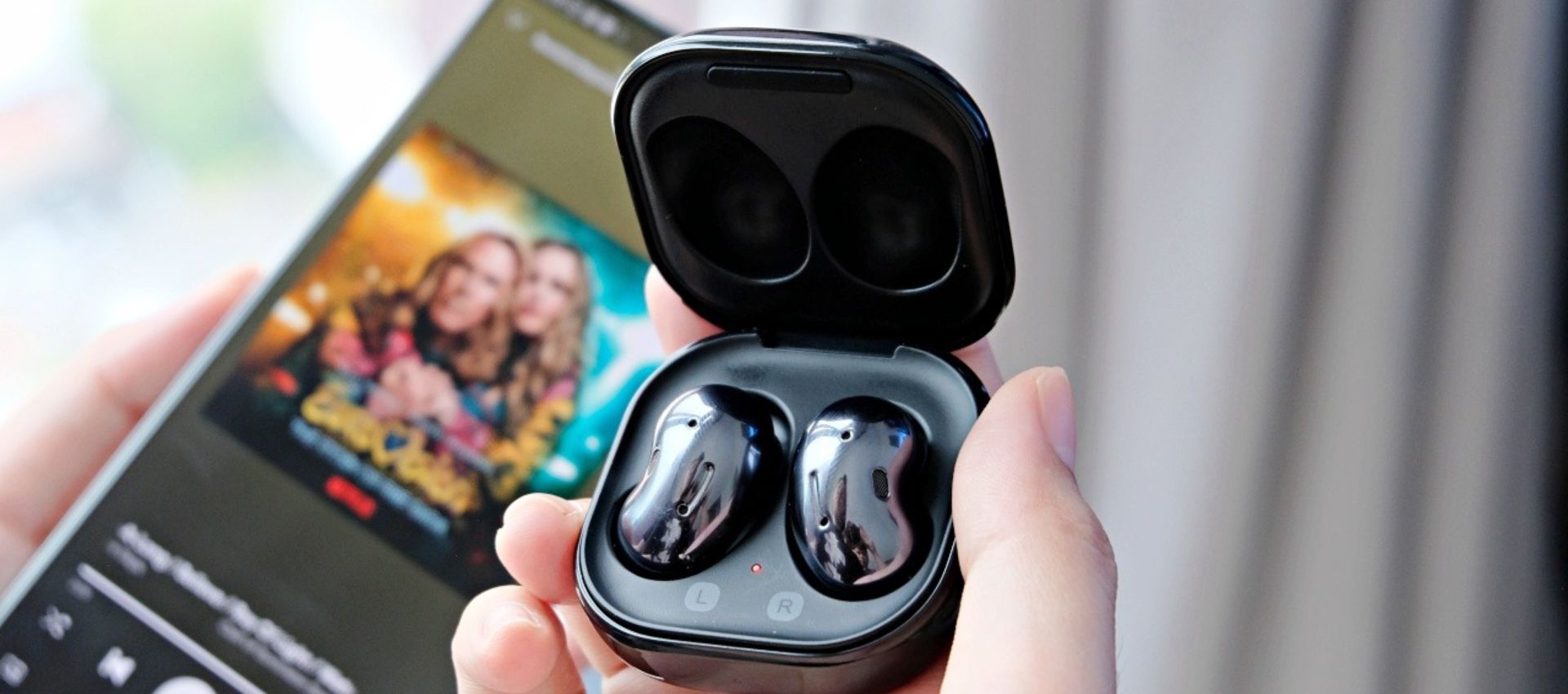 Immersive Sound and Clear Calls:
The Galaxy Buds Live redefine the way you listen to music. Tuned by AKG, renowned for their audio expertise, these earbuds deliver deep, spacious sound with rich bass, clear mids, and detailed highs. Whether you're enjoying your favorite tracks or immersing yourself in a podcast, the Galaxy Buds Live offer an immersive audio experience like no other. With three built-in microphones and a Voice Pick Up unit, you can expect crystal-clear voice calls and excellent call quality, even in noisy environments.
Stylish and Comfortable Design:
Samsung has taken both style and comfort into account when designing the Galaxy Buds Live. These sleek earbuds feature an eye-catching glossy finish that effortlessly blends fashion with technology. Their ergonomic design fits snugly in your ears, providing a comfortable and secure fit. The Galaxy Buds Live are so lightweight, weighing just 5.6 grams each, that you'll forget you're wearing them. Now you can enjoy your favorite music all day without any discomfort.
Seamless Connectivity and Intuitive Controls:
The Galaxy Buds Live offer seamless connectivity with your compatible Samsung Galaxy devices. With Bluetooth technology, you can easily connect these earbuds to your smartphone, tablet, or other Bluetooth-enabled devices. The touch-sensitive controls on the earbuds allow you to play or pause music, skip tracks, adjust volume, and answer or reject calls with a simple tap or swipe. You have full control at your fingertips, making your listening experience effortless and convenient.
Long Battery Life and Wireless Charging:
Worried about running out of battery during your daily commute or workout session? The Galaxy Buds Live have you covered. With up to 21 hours of playtime on a single charge, you can enjoy uninterrupted music throughout the day. The earbuds themselves provide up to 6 hours of playtime, and the compact charging case holds an additional 15 hours of battery life. Plus, with wireless charging capability, you can conveniently charge your Galaxy Buds Live by placing the case on a compatible wireless charging pad or using your Galaxy smartphone's reverse wireless charging feature.
Reliable and Trustworthy Brand:
Samsung, a renowned brand in the world of technology, ensures that the Galaxy Buds Live meet the highest standards of quality and performance. Backed by a 1-year warranty provided by the manufacturer, you can have peace of mind knowing that your investment is protected.
Experience the next level of audio freedom with the Samsung Galaxy Buds Live. Elevate your music listening experience, enjoy crystal-clear calls, and stay stylish throughout the day. Visit our website now to get your hands on these incredible true wireless earbuds and unleash the power of wireless technology.